15×12″ Sef Deep Seeking Metal Detector Coil For Minelab E-trac Or Explorer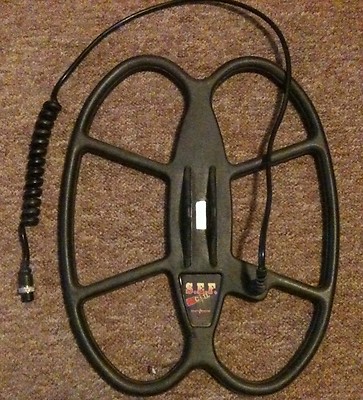 15x12" Detech SEF coil for all minelab metal detectors.
Fantastic coil-increase your finds rate with more depth and ground coverage.
Great condition-used by an experienced detectorists for 2 years with fantastic results. Only selling due to changing detectors.
You will not be dissapointed.
This coil sells for £170 new-you will be getting a coil which works like new but for a fraction of the price.
This New range of SEF - Symmetrical Electromagnetic Field Coils are a new patented technology. with over three years of research and development, they offer greater stablility and depth over similar sized search heads.
The adavantage of the SEF coils is stability. This means sensitivity can be increased to give greater depth. Average depth increase is reckoned to be 10% - 15% depending on ground conditions.
Please check out my other items
Sale Ends Soon